so yesterday while flying back from dallas, tx (after my flight was delayed over 3 hours), i was reading delta's SKY magazine and they had bear grylls's (see man vs wild) suggested travel gear.
his favorite footware has me intrigued: Terra Planet's VivoBarefoot shoes.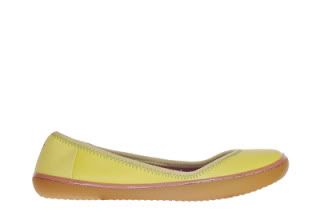 [images via
www.terraplana.com
]
aren't these so cute? VivoBarefoot is a revolutionary, back-to-basics design based on the simple principle that being barefoot is the healthiest way for you and your feet to be. An ultra thin (3mm) puncture resistant sole allows your feet to be as millions of years of evolutionary design intended - Barefoot!
i may have to try these out! you should check out Terra Planet's other shoes - even their high heels look comfortable!
anyways, i am off for the weekend because today is my birthday! j and i are off to sunny jamaica. i'll take lots of pictures! xo